Services overview
Business Registration / Formation
Form an LLC, Corporation, DBA, or Partnership. A DBA is formed by a sole owner though a sole proprietorship / owner can form an LLC as well. Each of these structures needs a certificate. For example, an LLC requires a filing of an LLC certificate and a DBA a filing of a business name registration.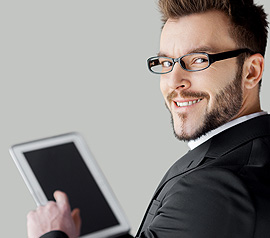 Tax and Licensing Registration
Get a sales tax registration ( seller's permit ), file a business license, or get an EIN. We provide all these registrations here.
Our work
is dedicated to the prosperity of our clients!
Organization regulation
Many businesses are operated through a separate entity such as a corporation or a partnership (either formed with or without limited liability).
Most legal jurisdictions allow people to organize such an entity by filing certain charter documents with the relevant Secretary of State or equivalent and complying with certain other ongoing obligations. The relationships and legal rights of shareholders, limited partners, or members are governed partly by the charter documents and partly by the law of the jurisdiction where the entity is organized. Generally speaking, shareholders in a corporation, limited partners in a limited partnership, and members in a limited liability company are shielded from personal liability for the debts and obligations of the entity, which is legally treated as a separate "person". This means that unless there is misconduct, the owner's own possessions are strongly protected in law if the business does not succeed.
more info